MINI-PALLETS
DuraPlas MINI-PALLETS are the safe, efficient way to move bagged products. Made from extra tough high impact polyethylene, MINI-PALLETS rugged design ensures long life. MINI-PALLETS are designed to nest for easy stacking and storage, which also saves users on freight costs. Pallets are available in multiple styles and sizes.
Major feed companies across the world have depended on MINI-PALLETS for decades, relying on DuraPlas to provide the best plastic MINI-PALLETS on the market.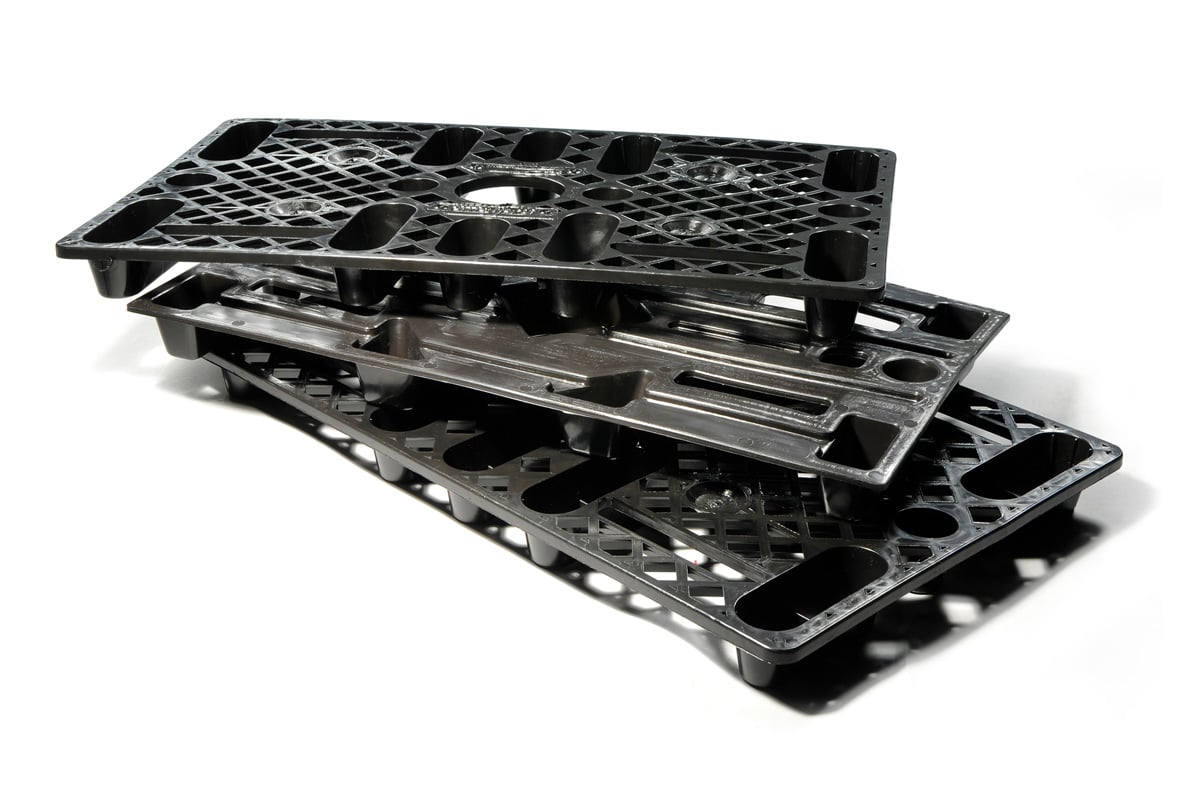 Specs
Model
Size (W x L)
Weight Capacity
Quantity
Color
in.
cm
lbs.
kg
SW-15 (S)
15″ X 24″
38.1cm X 60.96cm
1500 lbs.
680.39 kg
660 per skid
Black. Custom colors available on qualifying orders.
SW-12 (N)
12″ X 23″
30.48cm X 58.42cm
1000 lbs.
453.6 kg
880 per skid
Black. Custom colors available on qualifying orders.
Have Questions? Ask Chris!
DuraPlas Greenhouse expert Chris Hiser is here to answer your questions.
How long will Mini-Pallets last?
"This is comparable to asking how long your tires will last; under normal use you will get a certain estimated mileage. MINI-PALLETS are about the same. There are pallets cycling through the distribution chain over and over for many years. Then again, we see pallets crushed by forklifts or misused in some way that decreases its life span."

-Chris
Can DuraPlas provide spare parts for hand trucks?
"We no longer warehouse spare parts for hand trucks. If you will e-mail info@duraplasinc.com or call 1-(800) 288-9748, we will try and refer you to a company that can supply these parts."

-Chris
Got a question for Chris?