CARGO-ARMOR
Freight & Tarp Protection
Reduce your damage losses with CARGO-ARMOR. Lost profits to damaged freight claims are a problem every freight hauler can do without. CARGO-ARMOR helps keep your profits in the bank. CARGO-ARMOR protection devices are designed to minimize or eliminate damage to your freight caused by the over tightening of load straps, sharp edges or crushing of containers during tarping. Our CARGO-ARMOR Strap Guard is designed to spread the tension of the tie-down strap over a wider area, protecting your freight from crushing forces. The HDPE angle is designed to accommodate straps up to four inches wide. The CARGO-ARMOR Corner Guard is designed to protect container corners from damage caused by tarp hang-ups or excessive drag while tarping. Not only will the corner guard protect your valuable freight, but it will also protect your expensive tarps and straps from hanging and ripping on sharp corners.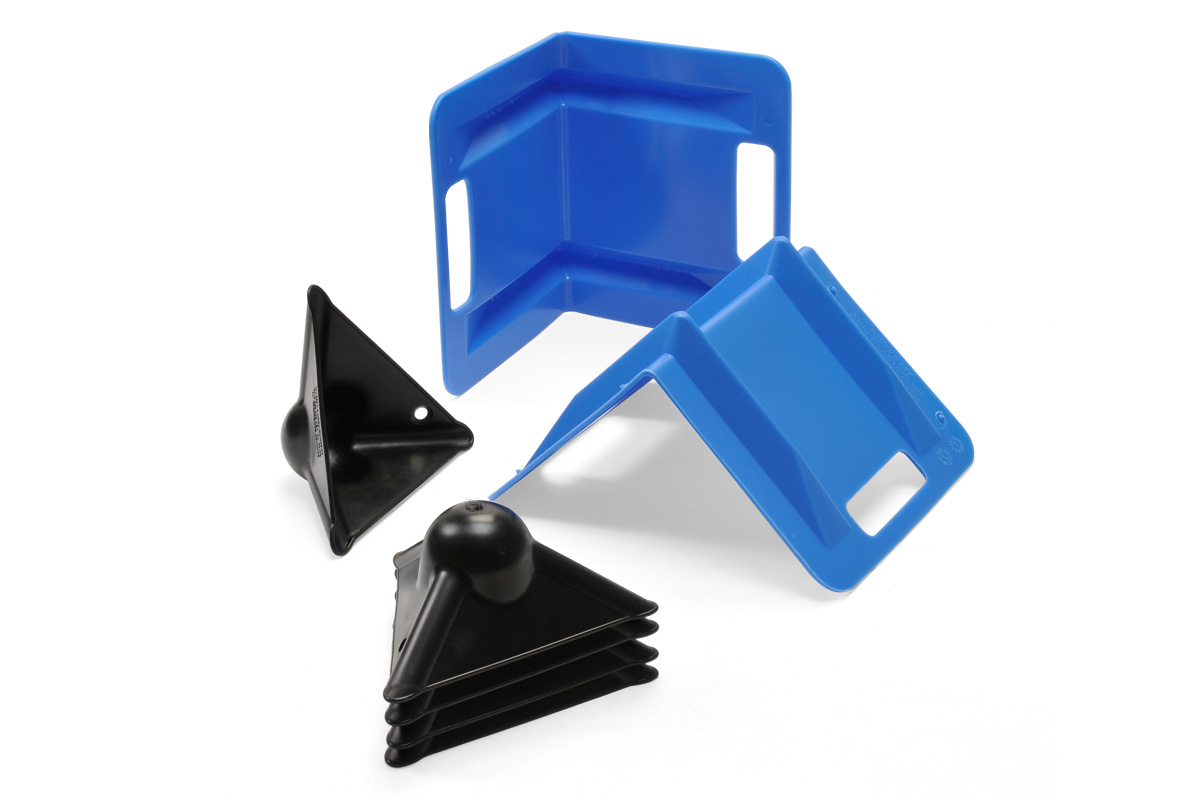 Specs
CARGO-ARMOR Strap Guard
Model
Size (W x L)
Color
in.
cm
CASN8X10 90 BL
8″ x 10″
20.32 x 25.4 cm
Blue, Custom*
CARGO-ARMOR Tarp Guard
Model
Size (W x L)
Color
in.
cm
CACORNER B
8″ x 8″ x 4″
20.32 x 20.32 x 10.16 cm
Black, Custom*
*Custom colors available with minimum quantity purchases.